Last March 11, Lars Pacheco was crowned Miss International Queen Philippines 2023.
Miss International Queen (MIQ) is the world's biggest beauty pageant for transgender women. The competition offers a platform for trans women all over the world, leading the way for more trans acceptance in the society. The competition also aims to raise awareness for transgender rights and representations for the LGBTQIA++ community.
Miss International Queen Philippines is the subsidiary of Miss International Queen, whose headquarters is located in Thailand. MIQ PH had its inaugural competition in 2022, crowning Fuschia Ann Ravena as its winner, who later won the Miss International Queen title.
This year, MIQ PH is taking steps in uplifting aspects of the trans experience, as a part of their vision of highlighting beauty with a purpose. In particular, the MIQ PH organization, along with its candidates, raised awareness for having safe breast augmentation surgery.
Promoting Safe Breast Surgery
On December 4, 2022, MIQ Philippines officially announced its 25 finalists at Hotel 101 Manila. In the press announcement, it also featured a talk with Dr. Mary Kevinne "Gorj" Foz of A1 Medical Aesthetics about breast surgery safety, a common concern among the transgender community.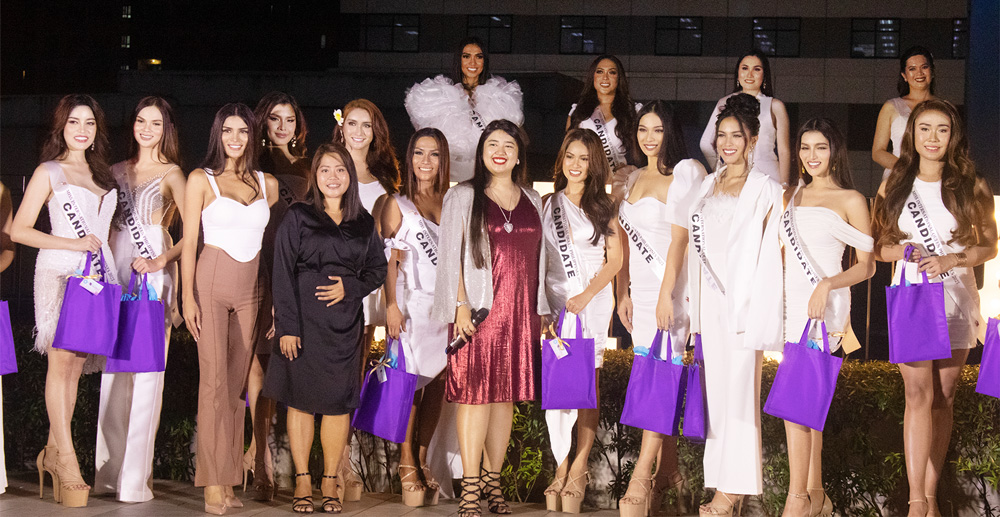 "Why this topic?" starts Dr. Foz, " Because thousands of patients undergo breast surgery, and for most transgender people ito yung unang step [it's their first step]… because it makes you more of a woman." She points to how breast surgery is an integral part of many trans women's transition process.
Unfortunately, there is usually a lack of resources for trans women to fulfill this part of their transition. That's why Dr. Foz, along with MIQ PH 2023, wants to inform and encourage women on having a safe breast surgery journey.
"Having known this, advocacy natin na dapat alam ng patients kung ano yung inuundego nila, options, explanation, and -before and after- ano ba ang long term advantages niya." [Having known this, it's our advocacy to let patients know what they're undergoing, the options, explanations, and- before and after- what are its long term advantages.], Dr. Foz further stated.
Dr. Foz is a pioneer Filipino member of the The World Association of Transgender Health (WPATH), a non-profit consisting of professionals that strive to promote high quality health care for transgender people around the world. Furthermore, she is a part of A1 Medical Aesthetics, the first and only hospital-based Breast Surgery Center sub-specializing in Transgender Healthcare in the Philippines.
"We, MIQ Philippines Organization support yung tinatawag natin na [what we call] safe surgery," said Michelle Montecarlo, the National Director of Miss International Queen Philippines, in the same press announcement.
Extending a Helping Hand
MIQ PH is all about uplifting trans women not only for their beauty but also for their advocacies that uplift their community. From promoting local tourism to creating safe spaces for trans women, the candidates were able to showcase causes that they are passionate about.
This year, MIQ PH have been also leading conversations about undergoing safe breast surgery. In collaboration with K-Talyst Corporation, the prime distributor of Motiva Implants in the Philippines, the candidates raise awareness on the importance of taking proper measures of undergoing breast augmentation, especially for trans patients.
"Nag-research ako kung ano ba ang magandang brand, ano ba yung less complication na makukuha ko, makakatulong ba sa physical appearance ng boobs na gusto ko ipagawa." [I researched what is the best brand, where I can get a low possibility of complications, and how it will help achieve the look that I want.] tells Anne Patricia Lorenzo, one of the MIQ PH 2023 candidates. In a video posted on her social media accounts, Lorenzo shared her experience undergoing breast augmentation back in 2014, including finding the right breast implants.
"Nine years na siya [It's been nine years]," she further states referring to how long it has been her surgery, "pero sobrang ganda pa rin niya, ang dami pa rin nakakapansin na napaka natural [but many still notice how beautiful and natural-looking they are]."
Lorenzo also shared not having experienced any complications after her surgery. "I noticed that I have less complication… just like capsular contracture, which is one of the common complication sa mga nagpapa-breast implant [among people having breast implants]."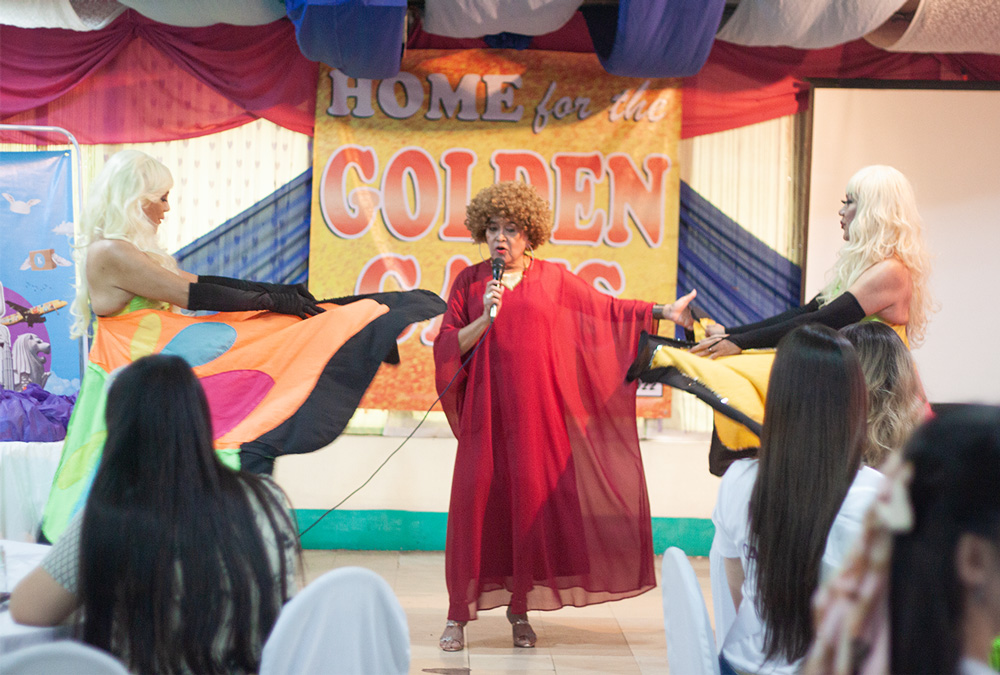 Other than raising awareness for better breast health among trans women, MIQ PH 2023 candidates also extended their advocacy on highlighting other members of the LGBTQIA++ community, specifically the Golden Gays of Manila.
Golden Gays of Manila is a a non-profit organization that cares for elderly members of the LGBTQIA++ community.
The candidates participated in the Breast Surgery for a Cause project, where for every breast augmentation procedure, a proceed goes to the Golden Gays of Manila.
In an interview with Push, Lars Pacheco shared, "[What made] me decide to join the MIQ PH this year is [because it] partnered with K-Talyst Corporation and Motiva. So ang advocacy nila is breast surgery for a cause [where] every surgery, magkakaroon ng proceeds sa Home of the Golden Gays. So, sobra kong na- value ang importance ng ating mga aged members of LGBT community kasi sometimes, naiwan na silang mag-isa." [Their advocacy is breast surgery for a cause, where for every surgery, a proceed with go to the Home of the Golden Gays. I really value the importance of our aged members of the LGBT community, because sometimes they are left alone.]
This project culminated in a get-together with the Golden Gays of Manila and MIQ PH candidates on March 2, 2023. Here, all proceeds garnered from the charity project were given to the Golden Gays, who also entertained the guest in the said event.
Crowning a New Queen
After months of training and advocacy work, a new Miss International Queen Philippines was crowned last March 11, at the Aliw Theater.
The 25 MIQ PH 2023 candidates competed in three rounds of competition, including Evening Gown, Swimsuit, and Question and Answer.
In the end, only five queens made it to the final Question and Answer round: Barbie Alawi [Zamboanga City], Lars Pacheco [Bulacan], Tamira Ivonne Willis [Negros Occidental], Michelle Bermudez [Caloocan City], and Anne Patricia Lorenzo [Manila].
All queens were asked the same question, "What do you believe is the real essence of the Miss International Queen Philippines Crown?"
In her winning answer, Lars Pacheco says, "I believe that all of us here want to [win] Miss International Queen Philippines. But what separates me is that I'm not just here to be a queen. I'm here to be a leader. I want to lead my community wherein after I get crowned, I will still work with the organization. And as your leader I will continue to fight for our equality that I know in the end, all of us will be victorious."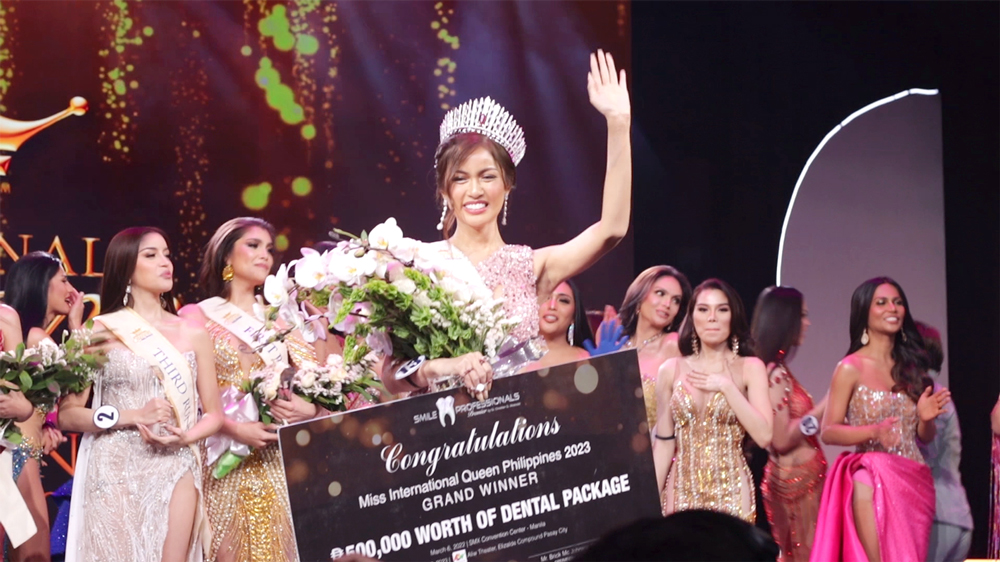 Pachecho was named Miss International Queen Philippines 2023, and will be representing the country in the international pageant to be held in Thailand in June.
Aside from the MIQ PH title, she also won several special awards, including 'Ms. K-Talyst Philippines', where she will continue to inform and advocate for healthy breast surgery in the Philippines.
As mentioned earlier, there are challenges that hinder trans patients in having a safe breast augmentation journey. One of these is the lack of resources to inform on them what they need to do to protect their breast health.
However, there's a visible shift happening. With community leaders like MIQ Philippines actively raising awareness on trans breast health, hopefully, more trans patients are able to achieve their dream body without compromising their health. There are also health professionals like Dr. Gorj Foz that provide services that assist the trans community on their procedures.
Miss International Queen Philippines may have already concluded, but we hope this is only the start of building a safer community for trans women to fully realize themselves.
Get in Touch