Gender affirmation operation, such as top surgery, is a life-changing journey for transwomen in the Philippines. It requires immense courage to embark on this path, as societal challenges often arise while striving to achieve one's dream physical body and be true to oneself. Despite these challenges, many individuals persevere in their unwavering pursuit of self-acceptance and authenticity.
Modern breast implants, such as Motiva Implants®, offer individuals the opportunity to achieve a natural-looking breast shape and feel, enhancing their feminine features and boosting their confidence. In addition, recent events like Miss International Queen (MIQ) Philippines 2023 are helping to raise awareness about safe breast surgery options for transwomen.
Erica Anne Ado Baleryano, a 24-year-old transwoman from Tondo, Manila, is sharing her inspirational journey as she opted for breast surgery. By hearing her testimony about it, we can grasp why it is gaining popularity in the Philippines not only for trans women but also for women who are also seeking innovative ways to achieve a natural look and feel for their breasts while at the same time giving them more confidence and comfortability.
Stepping towards Her Dream
"As a trans(woman),alam naman po natin talaga na dream po talaga namin yung (magkaroon ng)breasts." [As a transwoman, it's a known fact that we dream of having breast (augmentation).]
Like many trans women in the Philippines, Erica has always seen breast augmentation as an integral part of her transition process.She has known that having top surgery is something she considers as a dream even at a young age.
Upon realizing, she shared this sentiment to her loved ones. While her close friends were supportive, her family expressed their concerns about what she's about to go through. "May kanya-kanya naman po tayong pananaw sa buhay," [We all have different perspectives in life.] says Erica when asked about misunderstandings about breast surgery.
"Yung mga tao na hindi nakakaintindi is iniisip po nila na cancer, di naman po kailangan. Siyempre iba po yung pananaw ko… pananaw ko talaga is pangarap. Pangarap siya." [People who don't understand might think that it's unnecessary or might cause cancer, but for me, it was a dream.]
With the will to achieve her dream, Erica mastered up her courage and went on to pursue her breast surgery.
Undergoing Trans Breast Surgery
On October 14, 2022, Erica underwent her breast augmentation surgery.
"Medyo kinakabahan kasi di ko alam kung magiging success," [I was a bit nervous because I didn't know if it would be a success.] she said when asked about what she felt on the day of her operation. With the courage she has harnessed up to this point, Erica shared how she strengthened her resolve and pushed through with the operation.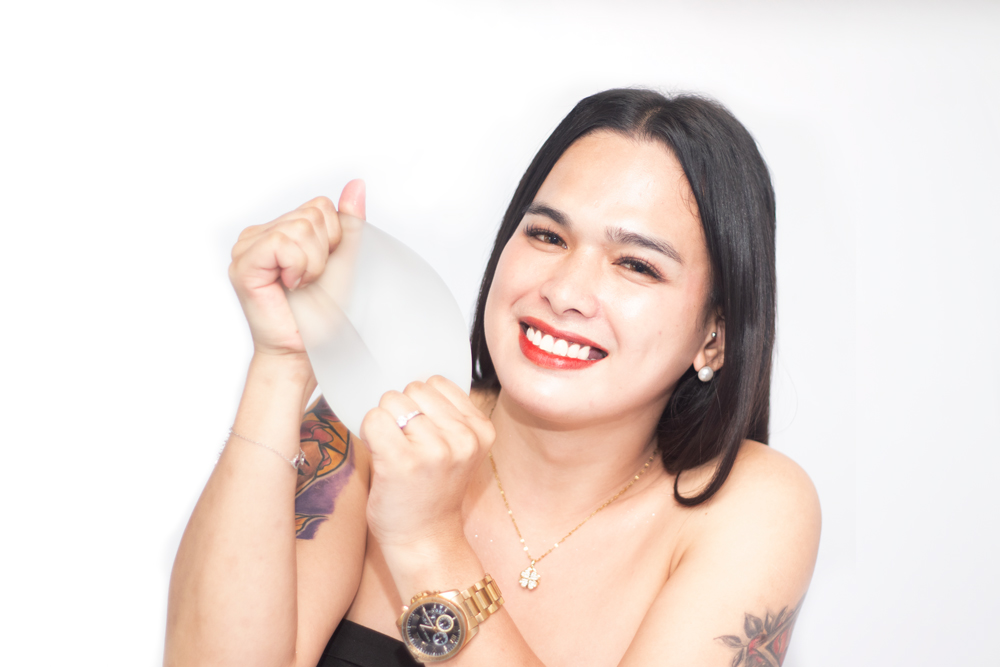 A big part of her being able to do so is knowing that she has found the right surgeon and breast implants for her.
Erica shared some advice for trans women in the Philippines who are considering undergoing breast augmentation. Here, she emphasized how important finding the right surgeon and implant is in the success of one's surgery.
She mentions that it is best to have a great and communicative relationship with your surgeon. Trans people have specific needs when it comes to their breast augmentation surgery. That's why it is vital to have a surgeon that will guide them in every step of their journey, from consultation to recovery.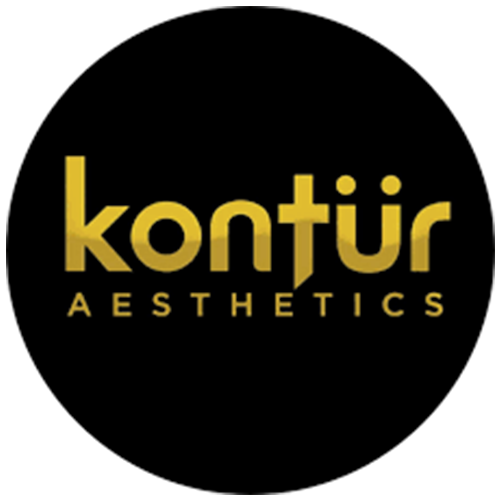 Erica had her breast augmentation surgery with Dr. Patrick Tan of Kontur Aesthetics.
"Ang bait, lahat sila maasikaso," [They're very nice and accommodating.] shared Erica about her experience, "Lagi po nila akong kinakausap, before and after my surgery. Yung natapos yung surgery ko, in-assist pa ako nung mga nurse. Kinakausap din ako ni Doc Tan. Bago siya umuwi nagtanong pa siya sa akin, nagpasabi kung ano yung mga needs ko." [They always talked to me, before and after my surgery. When my surgery was done, the nurses still assisted me. Doc Tan constantly talked to me. Even before he left, he asked me if I needed anything.]
Erica also pointed to the importance of finding a trusted and high-quality brand of breast implant. Her recommendation is Motiva Implants.
Feeling Immense Pride
It has been months since Erica's surgery and she expresses a great sense of pride for achieving her dream. She noted how her life and relationships changed ever since completing her breast augmentation surgery journey.
"Sobrang confident, kasi na achieve ko yung dream ko na breasts," [I feel very confident because I achieved my dream breasts.] she says.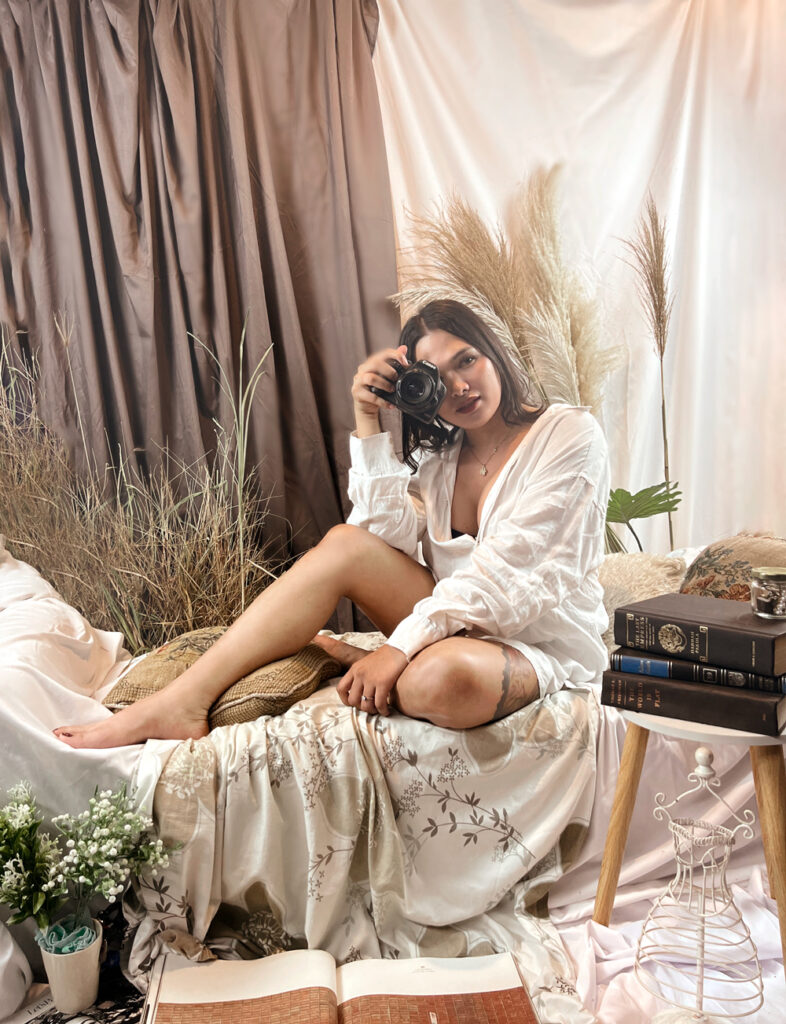 This newly found confidence is also expressed in how she is now more confident in showing off her body. For most trans women, being able to wear their desired bra or flaunt their body in a swimsuit is a pure expression of their femininity. Not all of them have the confidence to do so before having top surgery.
"Yung dati bra lang yung ginagamit ganun…" [In the past, I only used bras (for padding).] started Erica, "… na feel ko na yung confidence ko sa sarili ko na mag-swimsuit. Hindi na kailangan itago pa yung dibdib kasi walang laman. Shoshowoff na talaga siya." [I felt my self-confidence in wearing swimsuits. I don't need to hide my chest area because it's flat. Now, I really show it off.]
Aside from how she perceives herself, Erica also felt some changes in her relationships with other people. She noted the positive words of affirmation she got from the people around her, congratulating her on her journey. She further mentions how more people believed in her capabilities of achieving her dream.
Erica's family also came around about her decision of undergoing breast augmentation. At first, her family was still opposed to the idea of breast surgery. It comes from a fear of the surgery affecting her health. Even after going home after her operation, they were worried as she could not move like normal, which she states is common early during recovery.
Luckily, after a while, they have accepted that breast augmentation is a dream of hers. They eventually became proud of what she was able to achieve.
Encouraging Other Dreamers
When asked about advice she has for other trans people who wants to undergo breast augmentation, Erica has this to say:
"Sa mga gustong maging trans na natatakot, maniwala ka lang at magtiwala sa sarili. Lagi mong lalakasan ang loob mo at ipakita mo kung ano ang tunay na ikaw dahil dun mo makikita ang tunay na saya." [For those transwomen who lack the courage, you must believe in yourself and trust yourself. You must always have the courage and show who you truly are because in this way you will find your true happiness.]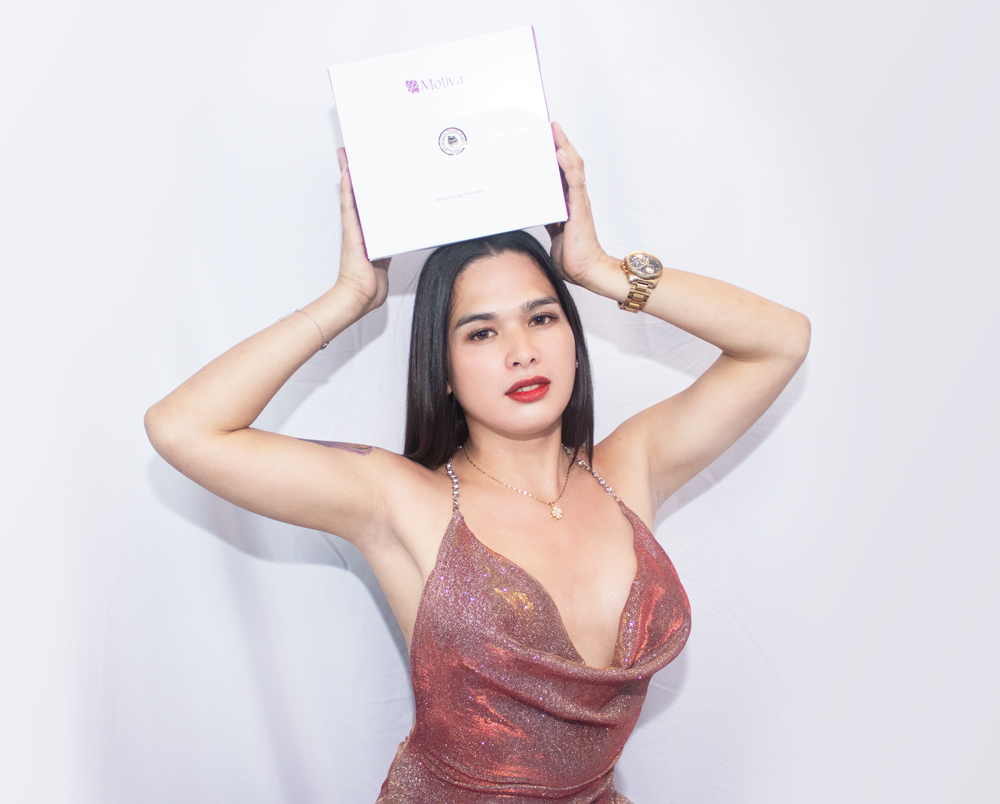 Embarking on this journey is truly a profound and life-changing experience for transwomen in the Philippines like Erica. It's a journey filled with hopes, dreams, and aspirations for a more authentic self.
But when it comes to choosing the perfect surgeon and breast implant, it may feel overwhelming. Overcoming this challenge requires thorough research and finding a trustworthy doctor with whom you can openly convey all of your concerns about your journey. It's essential to make informed decisions to ensure the best possible outcome for your breast surgery journey.
Erica's positive experience with the surgery has allowed her to feel more confident and proud of herself, and now it's your turn to achieve the body you've always wanted
Don't wait any longer to take the first step toward your dream body! Book your exclusive consultation or visit our website to learn more about how Motiva Implants® can help you achieve your goals. Your dream body is within reach, and we can make it happen together!
Get in Touch