Summer in the Philippines is not only a time for colorful festivities and breathtaking scenery that captivate both local and international travelers, but it's also a season to discover world-class medical services.
Patients may opt to undergo affordable breast surgery by skilled medical professionals in quality facilities during their stay. Moreover, the availability of Motiva Ergonomix®, a reputable quality breast implant brand, is easily accessible for them, making the country an even more attractive destination for medical tourism.
If you're considering traveling to the Philippines for affordable breast surgery, it's important to weigh the pros and cons before packing your bags. It's crucial to be aware of potential risks and drawbacks. However, it shouldn't discourage you from discovering the advantages of breast surgery in the Philippines.
Throughout this article, we'll also delve into fascinating the benefits of Motiva Ergonomix®. It's important to take the time to thoroughly research and weigh your options before booking your flight. By making an informed decision, you can ensure a positive experience and leave with the breasts you've always desired.
Advantages of Undergoing Breast Surgery During the Summer Months
Some of the reasons why women may seek breast augmentation include 1.) improving self-confidence, 2.) achieving aesthetic goals, 3.) restoring breast volume after pregnancy or weight loss, 4.) correcting asymmetry or congenital conditions, or 5.) as part of breast reconstruction after cancer surgery. If you are considering having breast surgery during the summer season, it is essential to consider certain factors.
Some of the advantages of undergoing breast surgery during the summer months in the Philippines include: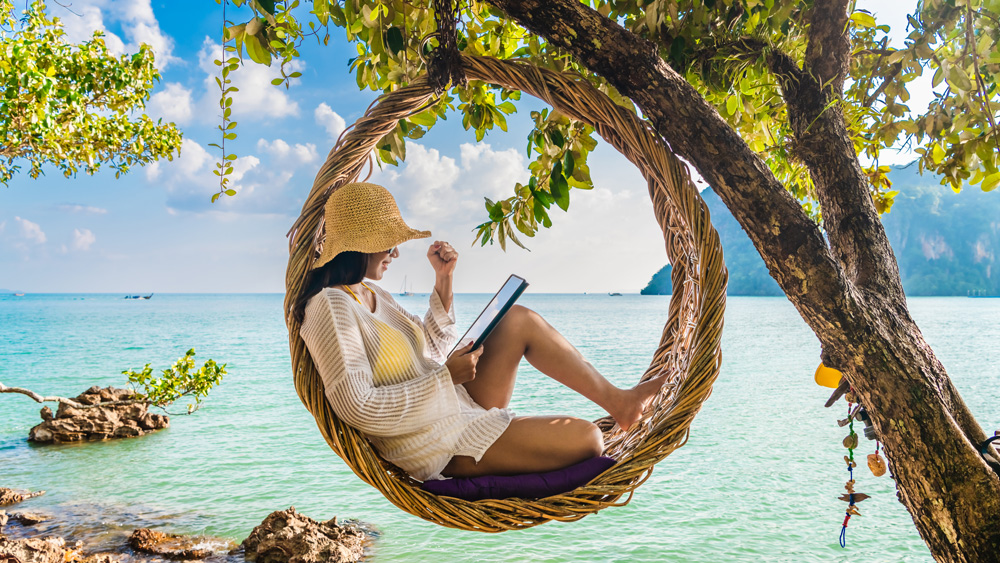 Comfortable post-surgical clothing: One of the benefits of having breast surgery during the summer in the Philippines is that the warm weather allows patients to wear comfortable, loose-fitting clothing that is suitable for post-surgical recovery. After breast surgery, patients will need to wear a special surgical bra for several weeks to ensure proper healing and support of the breast tissue. The surgical bra can be uncomfortable and restrictive, which is why it is essential to wear loose-fitting clothing that does not irritate the surgical site.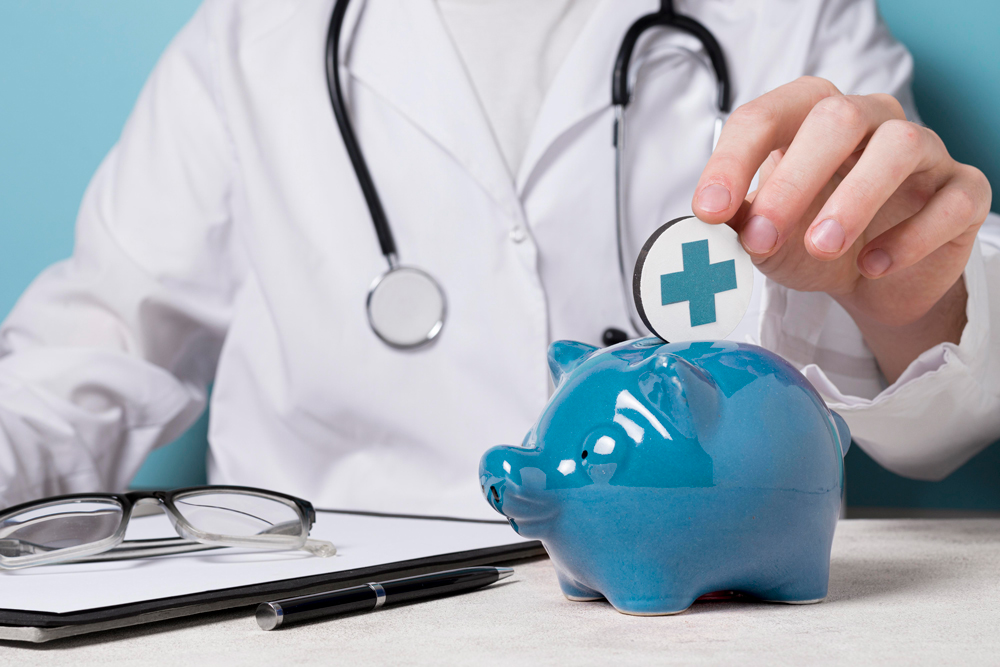 Affordable prices: One of the benefits of having breast surgery in the Philippines during the summer season is that the cost of the procedure is generally more affordable than in many other countries. The country is known for offering quality medical services at lower prices compared to other nations. The lower cost of living in the Philippines, combined with the availability of skilled healthcare professionals, makes it an attractive destination for medical tourism.
Quality medical facilities and surgeons: Another advantage of having breast surgery in the Philippines is the availability of quality medical facilities and highly skilled plastic surgeons. The country has several world-class hospitals and clinics that offer modern technology and equipment, as well as advanced surgical techniques.

Moreover, many plastic surgeons in the Philippines have trained and practiced in other countries, such as the United States, Europe, and Australia, before returning to the Philippines to establish their practices. This means that patients can expect the same level of expertise and skill as they would find in other developed countries.

Many surgeons have more availability during the summer months, as patients tend to schedule surgeries during the fall and winter months. This can make it easier to schedule your procedure at a time that works best for you.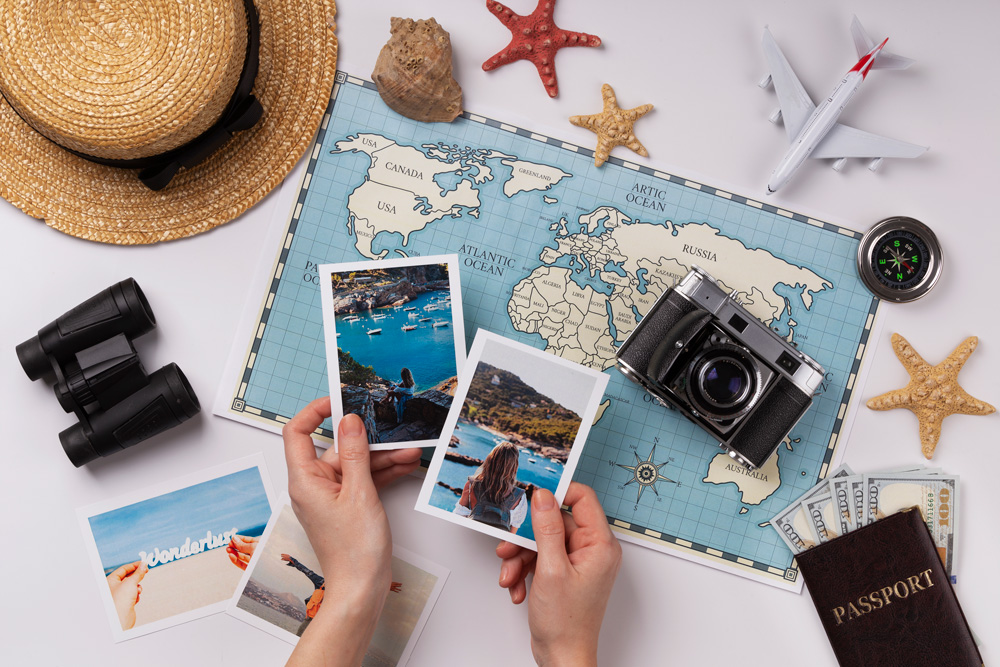 Popular medical tourism destination: The Philippines is not only a top medical tourism destination for breast surgery due to its world-class facilities, skilled plastic surgeons, and affordable prices. Patients can also take advantage of the extended recovery time during summer vacations to undergo breast augmentation. The Philippines' tourism industry has programs for medical tourists, offering airport pickup, translation, and travel assistance. Packages with accommodation, transportation, and post-surgical care make for a stress-free experience. The country is known for its friendly people, rich culture, and delicious cuisine.

The warm temperatures during the summer season from March to May offer a fantastic opportunity for an extended period of recovery. Instead of feeling cooped up indoors, patients can enjoy the sunshine, the beach, and other outdoor activities while healing. The relaxed atmosphere of the summer months also allows for more time to focus on recovery without the added stress of work or school obligations.

Moreover, for many women, summer may be an ideal time for the surgery as it allows them to focus on their recovery while taking time off work and other obligations. Overall, women should not let the challenges of the season prevent them from achieving their desired breast enhancement goals and feeling confident in their bodies.
Summer Breast Surgery with Motiva Ergonomix®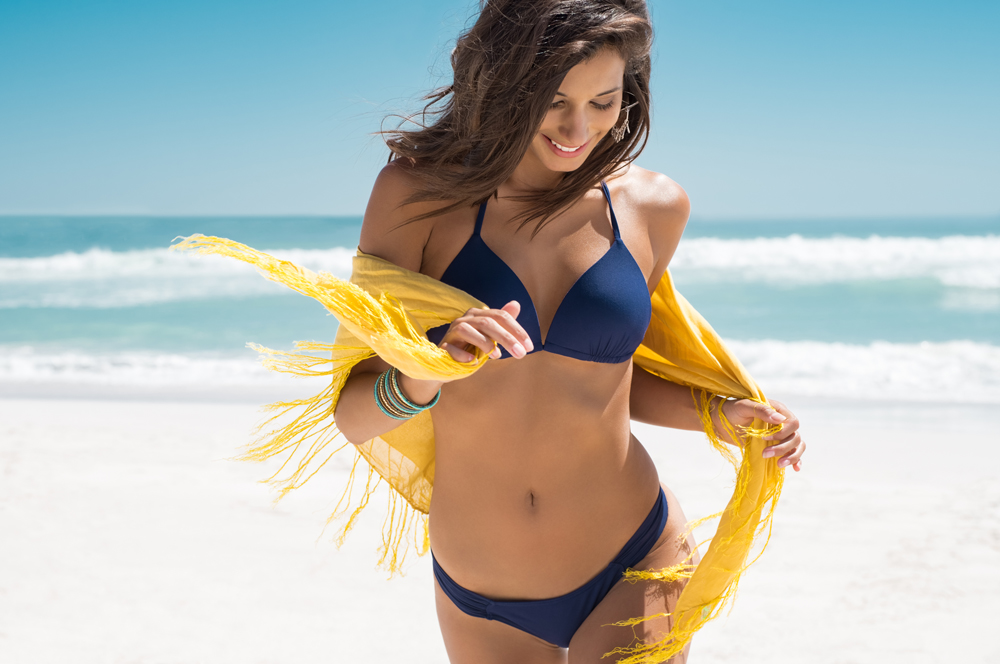 Summertime is the season when women feel confident and free in their own skin, and explore new possibilities. For those seeking to enhance their beauty, breast surgery has become a popular option during this time.
Summer breast surgery patients can benefit from the latest breast implant technology known as Motiva Ergonomix®. This 6th-generation implant is an improvement over previous versions as it effectively addresses common issues associated with breast implants while at the same time providing a natural look and feel. 
The implant contains a silicone gel called ProgressiveGel Ultima®, which imitates the movement of natural breast tissue, resulting in a breast projection that looks and feels authentic, with reduced rippling sensations. Whether you're basking in the sun on the beach or crushing it during a high-energy workout, these implants provide a natural-looking option that keeps up with your active lifestyle. With the ProgressiveGel Ultima®, you have the freedom to move freely while allowing the natural movements of your breast tissue, transitioning from a tear-drop shape when upright to a full, round shape when lying flat.
Sandpaper is an unsung hero in many ways. Its rough texture helps in things like polishing surfaces or cleaning areas. But you don't want texture in your body right? Textured implants have a sandpaper-like shell. As a result, it is prone to bacteria formation and inflammation, leading to further complications. Motiva Implants® have the SmoothSilk®/SilkSurface® that minimizes the possibility of complications. This advance smooth surface can only be seen in Motiva®. To know more, visit us at https://breastsurgeryph.com/motiva-breast-implant-philippines/. ????????

Posted by Breast Surgery PH on Thursday, October 13, 2022
Another unique feature of Motiva Egonomix® is the SmoothSilk®/SilkSurface®. It is designed to be compatible with the breast tissue as each contact on the surface is smaller than a single cell. This reduces the likelihood of implant-related complications such as capsular contracture, late seroma, and Breast Implant-Associated Anaplastic Large Cell Lymphoma (BIA-ALCL). Motiva® was found to have a less than 1% capsular contracture rate compared to other implants, thanks to its SmoothSilk®/SilkSurface® surface. A three-year retrospective study also shows that there are zero cases of rupture, rippling, and late seroma.
The fear and anxiety of some women regarding the probability of breast implant rupture is a valid concern. Silicone breast implants can rupture at any time after surgery, and the longer an implant is in place, the greater the possibility of rupture. That's why Motiva Ergonomix has developed its revolutionary BluSeal® feature to address this issue. It adds an additional layer of protection to the implant shell and enables the surgeon to spot compromised implant shells and other implant issues like gel bleed and ruptures before the implant is placed. It emits a bluish color indicating that the implant is completely intact and not compromised.
Furthermore, It also has the benefit of being able to expand without rupturing, enabling smaller incisions of 2.5 to 3 cm as opposed to the customary incision of 5 cm. With minimal scarring, pain, and bleeding during recovery, this characteristic makes the patient's experience more pleasant. Motiva® guarantees that every patient may enjoy their summer in confidence and comfort with alternatives that are tailored to their individual needs and preferences.
Women are often concerned about the aftercare following breast augmentation surgery. However, with Motiva®, patients can have peace of mind that they will receive ongoing support. The company offers an Always Confident Warranty® Program, which covers all Motiva® implants against rupture for the entire lifespan of the device. Additionally, they have a Product Replacement Policy specifically for capsular contracture. This comprehensive warranty program provides women with peace of mind, knowing that they will be well taken care of even after their breast augmentation surgery is complete.
Summer is a wonderful time to rejuvenate your mind and body, and what better way to do so than with breast surgery using Motiva Ergonomix®. While there are some cons to consider, such as the possibility of excessive sweating and sun exposure to surgical scars, the benefits of having this procedure done in the Philippines during summer are simply irresistible.
In conclusion, summer can be an ideal time for breast surgery with Motiva Implants® for several reasons. It provides more time for recovery and rest, as well as an opportunity to feel confident and comfortable in your own skin when you hit the beach or pool. Additionally, the post-surgery compression bra can be easily concealed under summer clothing like loose-fitting dresses and tops. By undergoing this surgery, women can achieve the breast projection they've always wanted and boost their confidence, which can have a positive impact on their mental health and overall well-being. Women can feel confident knowing that they are getting a natural-looking and safe option for breast surgery.
If you're considering breast surgery in the Philippines, don't hesitate to contact Breast Surgery Philippines (BSPH). Our team is available to answer any questions you may have and provide you with the support you need to make an informed decision about your breast surgery options. You may also set an appointment and schedule a consultation with us today. Discover a wealth of information and inspiration by exploring our website and immersing yourself in an array of fascinating articles! Take the first step towards achieving the natural breast shape you've always desired.
Get in Touch