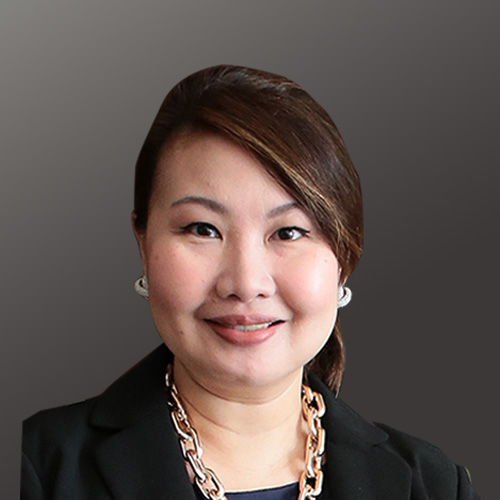 M.D.
Plastic Surgery; Specialist Aesthetic and
Reconstructive Breast Surgery
Room 1102 11/F Medical Arts Tower Inc.
Pasig City, Metro Manila
Dr. Catherine Asedillo is a Plastic Surgeon and a specialist in Aesthetic and Reconstructive Breast Surgery.
In 1998, she earned her M.D. at the University of the Philippines and started her residency at the Division of Plastic Surgery of the Philippine General Hospital the next year, where she accomplished her training in general, plastic, reconstructive and burn surgery. In 2006, Dr. Asedillo acquired her fellowship in breast reduction at the Division of Plastic Surgery of the National University Hospital in Singapore. She earned her diploma from the Philippine Board of Plastic surgery and became a board-certified plastic surgeon in 2007.
With 15 years in the field, Dr. Asedillo is actively practicing her profession as a consultant at The Medical City's Division of Plastic and Reconstructive Surgery, since 2007. She also specializes in aesthetic and reconstructive breast surgery at the Breast Cancer Unit of the same medical institution. She is a visiting consultant at the Manila Doctors Hospital and Cardinal Santos Medical Center since 2004.
Dr. Asedillo is part of several medical organizations. She became a part of the Board of Directors of the Philippine Association of Plastic, Reconstructive and Aesthetic Surgeons, where she served as the Scientific Committee Chair from 2013-2015. She is a fellow of the International Society of Aesthetic Plastic Surgery and the Philippine College of Surgeons. Dr. Asedillo is also a member of the Philippine Medical Association, Philippine Society for Burn Injuries, and the Philippine Society for Surgery of the Hand.
With her extensive experience in the field of plastic surgery, she shares her knowledge with future surgeons as an educator. She was a Clinical Associate Professor at the University of the Philippines, from 2007-2012. Dr. Asedillo is also part of the Clinical Faculty of the Ateneo School of Medicine and Public Health, since 2012. In addition, since 2016, she has been a Board Examiner at the Philippine Board of Plastic Surgery.